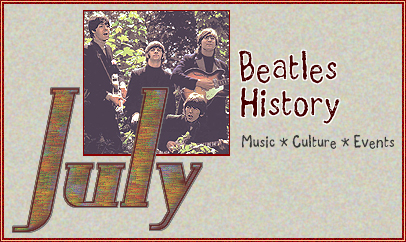 History offers
a chance
to truly
understand
how the past
impacts the now.


Follow our
daily timelime
of historical
events to
discover the
role The Beatles
played in changing
the modern world.
THE FOLLOWING EVENTS TOOK PLACE ON JULY 31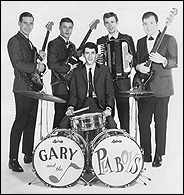 1946--Gary Lewis (lead singer of Gary Lewis and the Playboys and son of comedian Jerry Lewis) is born. The pop group's hit singles include This Diamond Ring and Count Me In.

1925--The Unemployment Insurance Act is passed in England.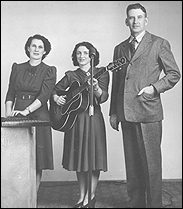 1927--The Carter Family drive from their Maces Spring, Virginia, home to Bristol, Tennessee, to meet with a Victor Records talent scout. The group passes its audition and goes on to make recording history. Family member, June Carter, would go on to marry country-music legend, Johnny Cash, and The Carter Family would be a part of their touring entourage for many years.

1948--President Truman helps dedicate New York International Airport (later John F. Kennedy International Airport) at Idlewild Field.

1956--Elvis Presley is given a ticket for speeding in Hattiesburg, Mississippi.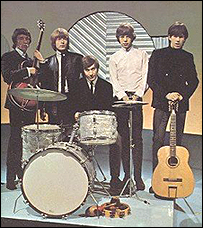 1961--The Beatles perform at the Cavern Club at lunchtime, then they appear at Litherland Town Hall, Liverpool, at night.

1963--The Beatles perform at the Imperial Ballroom in Nelson.

1964--A Rolling Stones concert in Belfast, Northern Ireland, is stopped after only 12 minutes, when violence breaks out in the audience.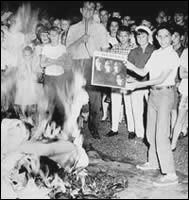 1966--In Birmingham, Alabama, a Beatles record-burning event is held to protest John Lennon's "bigger than Jesus" remark.

1966--Cream play their first concert in Windsor, England.

1967--Ringo Starr, on behalf of The Beatles, records a farewell message for pirate radio station Radio London, which will cease broadcasting on August 5.

1967--After a public outcry, a London Appeals Court drops drug charges against Rolling Stones guitarist Keith Richards. Mick Jagger, also busted for drugs, has his jail sentence reduced to a conditional discharge.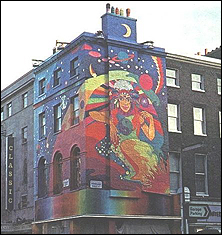 1968--The Beatles in the recording studio (Trident Studios, 17 St. Anne's Court, London). The Beatles record at this new studio in London, to utilize its 8-track equipment (EMI is still using 4-track recorders, with their new 8-track equipment awaiting installation). Four takes of Hey Jude are recorded. The session begins at 2:00 p.m. and ends at 4:00 a.m.

1968--The Beatles give up on the Apple Boutique. It closes down, but with The Beatles doing this in a rather extravagant manner: they give away all of the remaining merchandise, allowing anyone entering the shop to take what they want. This isn't advertised, but word of mouth soon results in a large crowd gathering outside the shop, and the police have to be called in to maintain order.

1969--The Beatles in the recording studio (Studio Two, EMI Studios, London). Additional overdubs bring You Never Give Me Your Money to completion. Then, drums, tympani, and vocals are overdubbed onto Golden Slumbers / Carry That Weight.

1969--A day before beginning his reputation-making stand at Las Vegas' International Hotel, Elvis Presley plays a private concert for press and friends, including Wayne Newton, Dick Clark, and Burt Bacharach.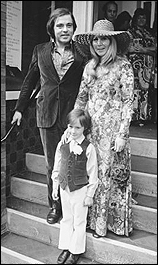 1970--Cynthia Lennon marries Roberto Bassanini. Julian Lennon would later say that Roberto was the only father he ever really knew.

1970--After Decca Records demands a final single from the Rolling Stones to make them fulfill their contract, Keith Richards and Mick Jagger deliver the unreleasable "Cocksucker Blues." The single becomes the title of a Stones documentary that the band decides is also unreleasable.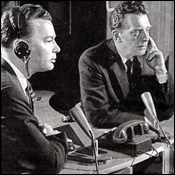 1970--Chet Huntley retires from NBC-TV News, ending the long-running "Huntley-Brinkley Report."

1971--The Rolling Stones' documentary, "Gimme Shelter," premieres at London's Rialto cinema. The film includes footage from the infamous concert at Altamont, California, where audience members were knifed by the Hell's Angels (who were acting as security for the concert).

1971--A security guard is stabbed at a Who concert in Forest Hills, New York.

1971--Two American astronauts are the first humans to ride in a vehicle on the Moon. The LRV (lunar rover vehicle) carried Apollo 15 crew members David R. Scott and James B. Irwin for five miles on the lunar surface. Their first stop at the rim of Elbow Crater was televised back to Earth to millions of viewers. The moon ride lasted two hours and the astronauts were heard to exclaim, "There's some beautiful geology out there!"

1979--James Taylor plays New York's Central Park for free to show his support for a campaign to restore the park's Sheep Meadow.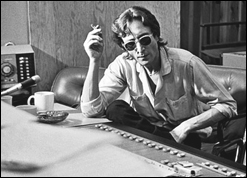 1980--John Lennon and Yoko Ono arrange a meeting with record producer Jack Douglas, to discuss working with him on their forthcoming album (Double Fantasy). Douglas, who was engineer on some of John and Yoko's projects in the early seventies, initially refuses to take the job unless he is the sole producer. He eventually agrees to share producing credit with the Lennons.

1980--John Phillips, formerly of The Mamas and The Papas, is arrested for allegedly dealing drugs out of his New York summer home.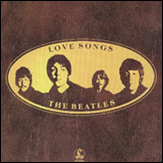 1982--UK release of the 10-inch LP, The Savage Young Beatles (Charly). Originally released in the US in 1964 as This Is The Savage Young Beatles. Includes the songs Why, Cry For a Shadow, Take Out Some Insurance on Me Baby, and Sweet Georgia Brown.

2000--The Record Industry Association of America (RIAA) certifies new multi-platinum sales totals in the US for six Beatles albums. The Beatles (aka "The White Album") has reached the 18 million mark, making it one of the seven highest-certified albums. Other certifications: Love Songs (3 million); Revolver (5 million); Magical Mystery Tour (6 million); The Beatles / 1962-1966 (14 million); and The Beatles / 1967-1970 (15 million). The Beatles' total certified sales in the US to date is 113.5 million.

For more day-by-day history go to HistoryUnlimited.net