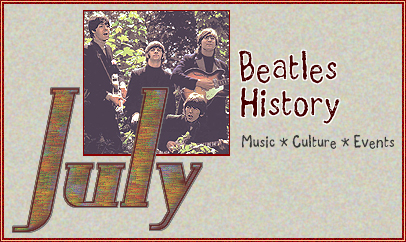 History offers
a chance
to truly
understand
how the past
impacts the now.


Follow our
daily timelime
of historical
events to
discover the
role The Beatles
played in changing
the modern world.
THE FOLLOWING EVENTS TOOK PLACE ON JULY 12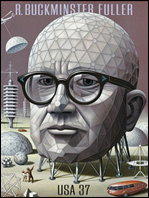 1817--Henry David Thoreau, naturalist-author-pacifist, is born in Concord, Massachusetts.

1854--George Eastman, inventor of the Kodak camera, is born in Waterville, New York.

1859--William Goodale patents a paper bag manufacturing machine in Massaschusetts.

1895--Architect Buckminster Fuller is born. In the 1970s, his geodesic dome was popular as the ideal architectural form.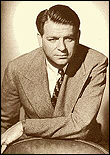 1895--Oscar Hammerstein, lyricist who teamed up with Richard Rodgers, is born in New York City.

1910--Charles Stewart Rolls, aviator and co-founder of Rolls-Royce, becomes Britain's first aviation victim when he crashes his Wright biplane near Bournemouth.

1954--Elvis Presley signs his first recording contract (with Sun Records) and quits his job as a truck driver.

1957--US Surgeon General Leroy E. Burney reports that there is a direct link between smoking and lung cancer.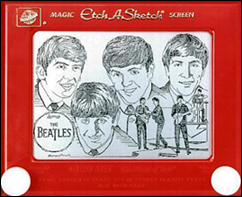 1960--The first Etch-A-Sketch goes on sale. Over 50 million units were sold during the next 25 years.

1962--The Beatles perform at the Cavern Club at lunchtime and at the Majestic Ballroom, Birkenhead, at night.

1962--The Rolling Stones play their first concert, at the Marquee Club in London.

1963--UK release of Tony Sheridan and the Beatles EP, My Bonnie (Polydor). Songs: My Bonnie, The Saints, Why, and Cry for a Shadow.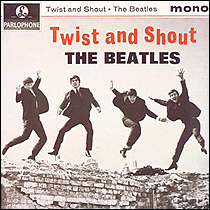 1963--UK release of The Beatles' EP, Twist and Shout (Parlophone). Songs: Twist and Shout, A Taste of Honey, Do You Want to Know a Secret, and There's a Place. Highest chart position: #1.

1963--The Beatles perform two shows at the Winter Gardens, Margate, Kent.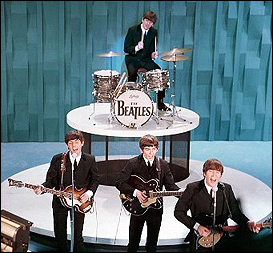 1964--The Beatles perform at the Hippodrome Theatre in Brighton. Also appearing are The Fourmost and The Shubdubs (whose drummer, Jimmy Nicol, later filled in for the hospitalized Ringo Starr on The Beatles' world tour...but he and The Beatles do not meet on this night).

1964--On his way to a Beatles' performance in Brighton, George Harrison is involved in an auto accident in his E-type Jaguar at the intersection of New King's Road and Munster Road in London.

1964--In the US, "The Ed Sullivan Show" re-broadcasts The Beatles' first live television appearance (from February 9).

1968--The Beatles in the recording studio (Studio Two, EMI Studios, London). Don't Pass Me By is brought to near-completion. Overdubs include bass, piano, and violin (played by Jack Fallon). Fallon was also an agent, and he had booked The Beatles for a performance in Stroud on March 31, 1962. A second recording, begun at midnight, sees John Lennon overdub another lead guitar part onto Revolution (the faster version released on the flip side of the Hey Jude single). Paul McCartney adds another bass part to the song.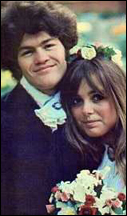 1968--John Lennon puts his Kenwood house up for sale for £96,000.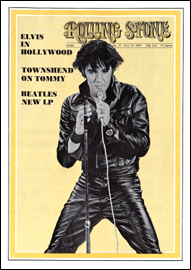 1968--Monkee, Mickey Dolenz marries English fashion model, Samantha Juste.

1969--Elvis Presley appears on the cover of Rolling Stone.

1979--Paul McCartney appears on the cover of Rolling Stone.

1982--The US government agency, FEMA, promises that survivors of a nuclear war will get their mail.

1992--A memorial to Buddy Holly is unveiled in Dallas, Texas.

2000--A statue erected in the memory of John Lennon is unveiled in London's Trafalgar Square. The sculpture features a revolver with a knotted barrel created by Swedish artist, Carl Fredrik Reutersward.