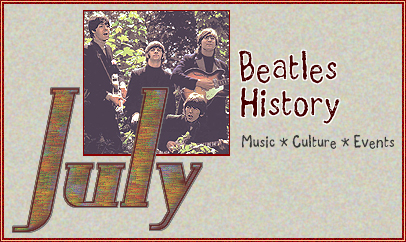 History offers
a chance
to truly
understand
how the past
impacts the now.


Follow our
daily timelime
of historical
events to
discover the
role The Beatles
played in changing
the modern world.
THE FOLLOWING EVENTS TOOK PLACE ON JULY 29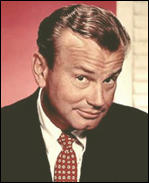 1957--Jack Paar begins a successful five-year run as host of the "Tonight" show on NBC-TV, changing its name to "The Jack Paar Show." Jack Paar came to NBC from CBS where he had been a game and talk-show host. Paar's forte was interviewing, and he would get so involved with his guests and their stories that he would not only laugh with them, but would sometimes cry. Paar's emotional outbursts, whether they involved an interviewee, a personal crusade, or a feud with the likes of Ed Sullivan or Dorothy Kilgallen, became the major attraction of the show. Jose Melis and his orchestra stayed with Paar through the years as did his sidekick and announcer, Hugh Downs. The first appearance of The Beatles on American televsion was a film clip of Beatlemania in England that a somewhat perplexed Jack Paar aired on his show.

1958--The US space agency, the National Aeronautics and Space Administration (NASA), is authorized by Congress.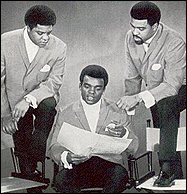 1959--The Isley Brothers record Shout. The song reaches No. 47. Joey Dee and the Starliters take the song to No. 6 in 1962. The Beatles will later perform a live version of Shout on the British TV show, "Ready Steady Go!," but they will never officially record the song.

1961--In Atlantic City, New Jersey, promoter Dick Clark unveils his new package tour, Dick Clark's Caravan of Stars.

1961--Bob Dylan performs as part of a Hootenanny Special at New York's Riverside Church. The performance is part of a 12-hour radio broadcast.

1961--The Beatles perform at Blair Hall, Walton, Liverpool.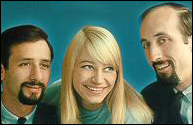 1963--The Newport Folk Festival is held once again after a four-year layoff. Headliners include Bob Dylan, Joan Baez, and Peter, Paul and Mary. Peter, Paul and Mary also release their version of Dylan's Blowin' in the Wind, which later goes to No. 2.

1963--In the Washington Hotel, London, 32 photographs are taken of The Beatles by Radio Times photographer Don Smith. Later, a photo session is held with Marc Sharratt on the hotel roof, and then a separate session for individual photos of George Harrison, Ringo Starr, John Lennon, and Paul McCartney takes place.

1964--The Beatles perform two shows at the Johanneshovs Isstadion, Sandstuvagen, Stockholm, Sweden.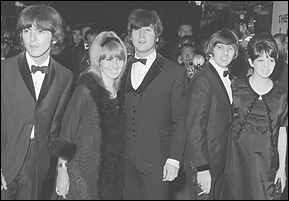 1964--Brian Epstein resigns his directorship with NEMS Limited.

1965--The Beatles' second movie, "Help!" premieres in London at the Pavilion Cinema, with The Beatles, John Lennon's Aunt Mimi, and Queen Elizabeth in attendance. The film would win first prize at the Rio De Janeiro Film Festival in Brazil. John would later call the film "bullshit," complaining that "we were bit-players in our own movie."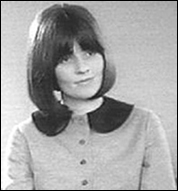 1966--The American teen magazine, Datebook, reprints excerpts from John Lennon's Evening Standard interview with Maureen Cleeve. Presented out of context, it appears as if he is saying The Beatles are more important than Jesus Christ. Lennon's quotes are treated as blasphemous and the subsequent chaos that occurs threatens to undermind The Beatles popularity in America, leading to the possible cancellation of their upcoming tour of the US.



1966--Bob Dylan is injured in a motorcycle accident near his Woodstock, New York, home and he goes into seclusion. The incident immediately passes into myth, with many wondering if Dylan was hurt at all or simply used the accident to disappear from public life. Middletown Hospital admits him with a concussion and broken neck vertebrae. Dylan continues to suffer from paralysis and mild amnesia for the next month.

1966--In Britain, gravelly-voiced singer, Chris Farlowe, goes to No. 1 with his version of the Rolling Stones' Out of Time.

1968--The Beatles in the recording studio (Studio Two, EMI Studios, London). George Martin is absent from this session, which sees the first recordings (six takes) of Hey Jude. One of these takes was released on The Beatles Anthology 3 (Disc one, Track 17).

1968--The Byrds fly to South Africa for a tour. However, Gram Parsons refuses to go along since he is protesting South African apartheid.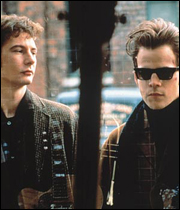 1969--The Beatles in the recording studio (Studio Three, EMI Studios, London). Recording a guitar overdub for Come Together. Then recording overdubs onto Sun King / Mean Mr. Mustard.

1970--The Rolling Stones' contract with Decca ends. The band informs manager Allen Klein that "neither he nor ABKCO Industries have any authority to negotiate recording contracts on their behalf," and begins to consider starting their own label.

1971--Having flown to New York to participate in George Harrison's "Concert For Bangladesh," John Lennon discovers that Yoko Ono will not be welcome on stage. He initially accepts George's decision, until Yoko finds out. John and Yoko then have a violent argument and John storms off to the airport, where he catches the first flight back to Europe.

1973--Actor Stephen Dorff is born in Altlanta, Georgia. He will go on to play the role of Stuart Sutcliffe in the highly-regarded film, "Backbeat."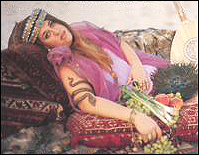 1974--Cass Elliot, of The Mamas and The Papas, dies in London at age 30.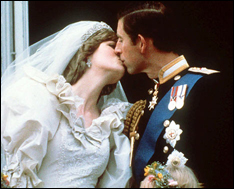 1976--Eric Clapton begins his first British tour in five years at Hempstead's Pavilion Theatre.

1980--John Lennon and his young son, Sean, fly back to New York from Bermuda.

1981--Prince Charles and Lady Diana Spencer are wed at St. Paul's Cathedral in London, England, with 2,500 special guests in attendance. The ceremony took place in the wee small hours of the morning in America, but was still a ratings success, with coverage on all networks.

1995--Bandleader Les Elgart dies at the age of 76. Elgart's recording of Bandstand Boogie (1954) was adopted by Dick Clark as the theme for "American Bandstand."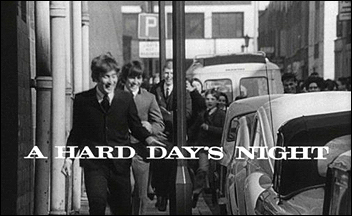 1998--Miramax Films co-chairmen, Bob and Harvey Weinstein, announce that they have bought the rights to The Beatles' landmark film, "A Hard Day's Night." Miramax announces plans to release the 1964 classic later that year for its 35th anniversary with new footage, a fully restored negative, and digitally remastered six-track stereo sound.

For more day-by-day history go to HistoryUnlimited.net